About Us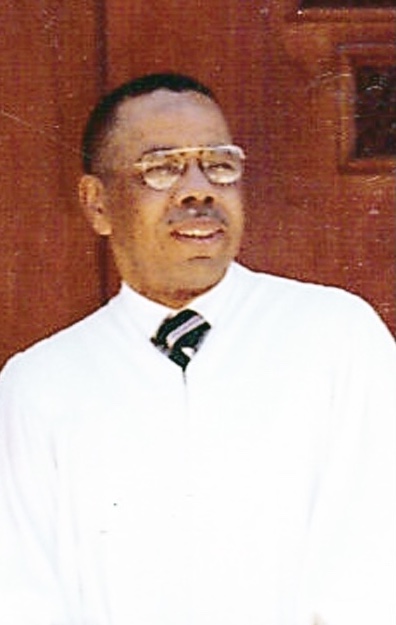 Transfiguration Baptist Church was founded on May 28, 1959, by nine people meeting in the living room of Rev. Prentice H. Smith at 425 N. Budd Street in Philadelphia, Pennsylvania. Mrs. Catherine Holland made a motion, and it was carried, that the new church be named "Transfiguration Baptist." The founding members comprised of the following: Mrs. Holland; Deacon Spencer and Mrs. Spencer Davis; Renee Davis and their daughter; Mrs. Louise Harrison; Mr. Willie and Mrs. Lula McGhee; and Reverend Prentice and Mrs. Malinda Smith. The first worship service was held on Sunday, June 7, 1959, at 1:30 p.m. at the Jehovah Jireh Baptist Church, located at 48th Street and Haverford Avenue. Afterward, Mrs. Anna A. Barkley opened the A.V. Barkley Memorial Chapel for our first morning worship service, which was held on June 21, 1959, at 11:00 a.m. On July 24, 1959, Transfiguration Baptist Church was "recognized and set apart" by the New Hope Association, with the Rev. Daniel A. Scott preaching the recognition sermon. On January 22, 1964, a lot was purchased on the corner of 38th and Fairmount Streets, and on December 31, 1964, the Church was incorporated.
The ground-breaking ceremony for the current church building was held on August 31, 1965. Construction began on October 20, 1965, and was completed on April 2, 1966. For over 40 years, the Rev. Prentice H. Smith served as the founder and pastor of Transfiguration until God called him home on April 14, 2000.
On November 25, 2001, the Rev. Scott Dorsey was installed and became our second pastor. He remained until the fall of 2004 when he was called to serve the Mount Zion Baptist Church of Holmesburg. The following year, on July 31, 2005, the beloved Rev. Antonio Ayres was installed as the third pastor. He served with great distinction until he was unexpectedly called home on June 2, 2008.
On November 14, 2010, the Reverend Dr. Charles L. McNeil, Sr. was called to serve as the fourth pastor of Transfiguration Baptist Church. Dr. McNeil brought to Transfiguration over thirty years of church leadership, having served as a youth pastor, associate pastor, and founded and directed several neighborhood and church ministries. In September 2017, Rev. Dr. McNeil was called to Grace Tabernacle Baptist Church to serve as senior pastor in the historic city of Lawnside, NJ.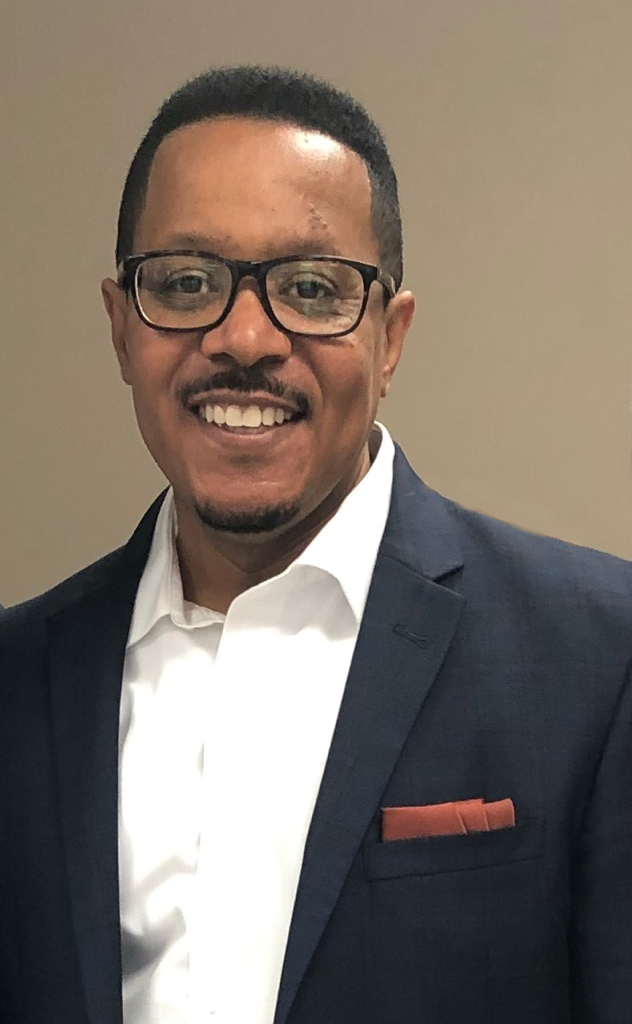 Rev. Frederick Scott, Jr. begin serving Transfiguration as Interim Pastor on October 1, 2017. He was elected as Senior Pastor on January 13, 2018, and installed on April 10, 2018, by Bishop Keith W. Reed, Sr. of Sharon Baptist Church, Philadelphia, Pa.
Pastor Fred, as he is sometimes affectionately called, has a passion for preaching and teaching, but a bigger passion for reaching lost souls. He is the author of the inspirational book, "Witnessing Without Worry" and the developer of the mobile application "iGospelShare." Pastor Scott brings to Transfiguration Baptist Church a head for leadership and a heart for serving the Lord.
Pastor Scott is married to his childhood sweetheart, Dr. Tina Scott. They have been together for over 35 years and have three children, Frederick, III, Justin, and Trinity. Pastor Fred and Dr. Tina live in Havertown, Pa, but were both raised in the Mantua neighborhood where Transfiguration Baptist Church is located.
Pastor Scott's Life verse is Isaiah 6:8: Then I heard the voice of the Lord saying, "Whom shall I send? And who will go for us?"And I said, "Here am I. Send me!"